Welcome to the Rainbow Institute of Childcare Education!
The Rainbow Institute of Childcare Education is a childcare training organization that provides Childcare Centers, Administrators, Early Childhood Providers with childcare training. We offer online training, coaching, consulting and we also have our online virtual classroom. All of our classes are with our master trainers.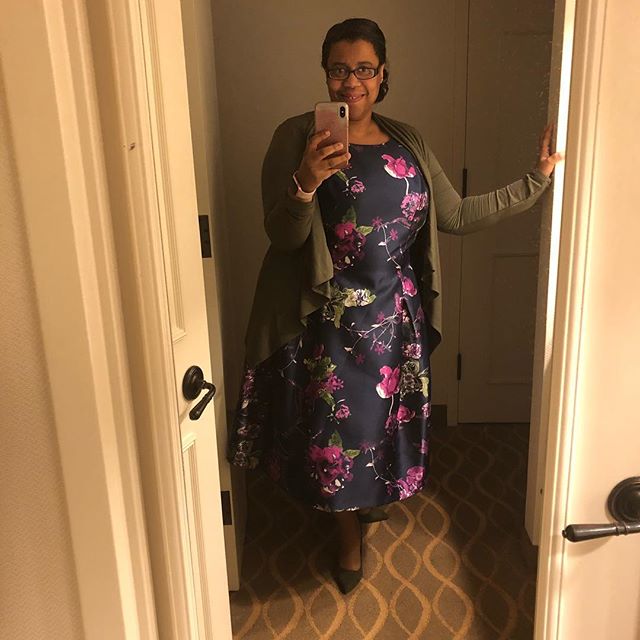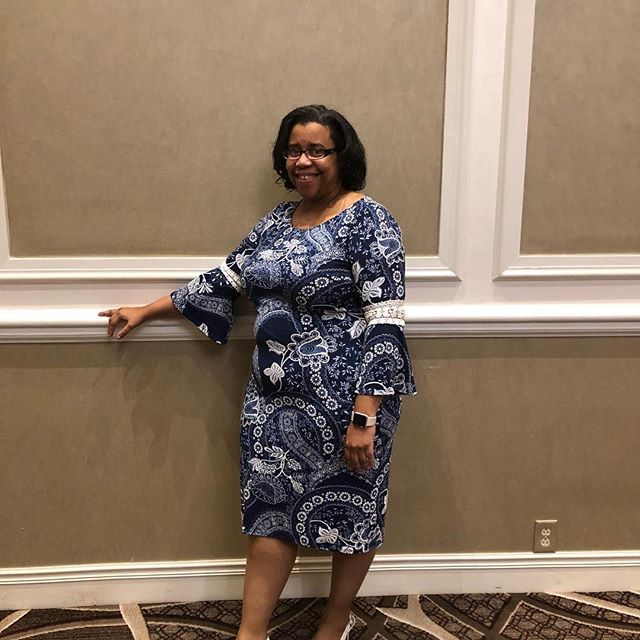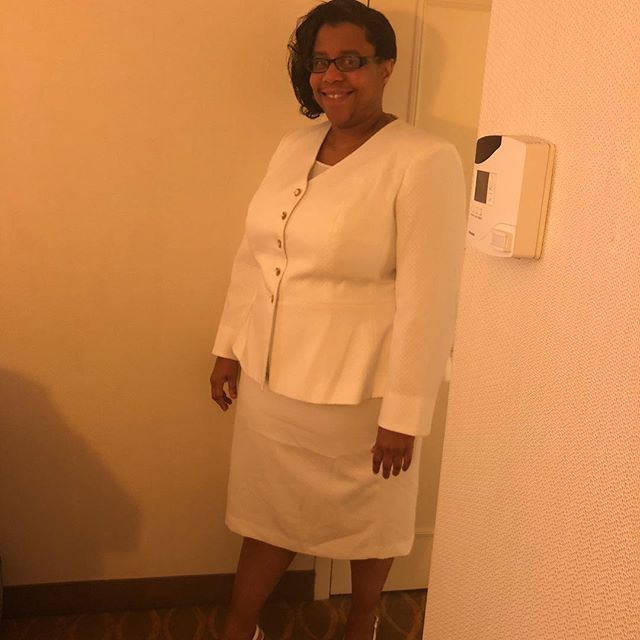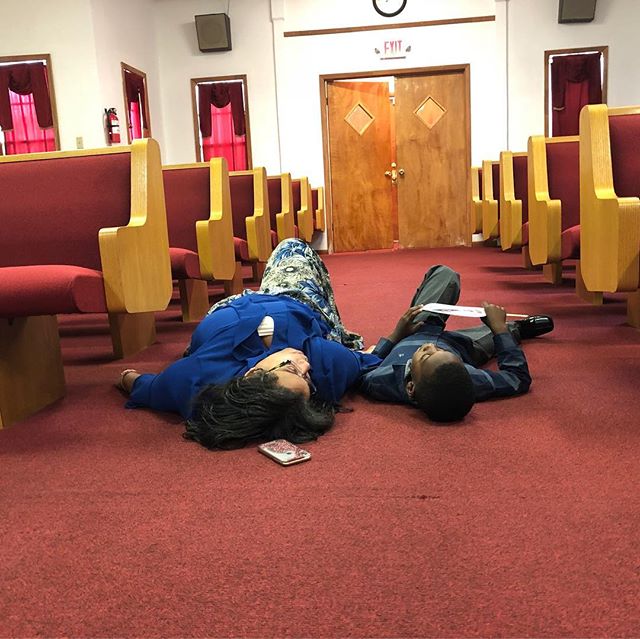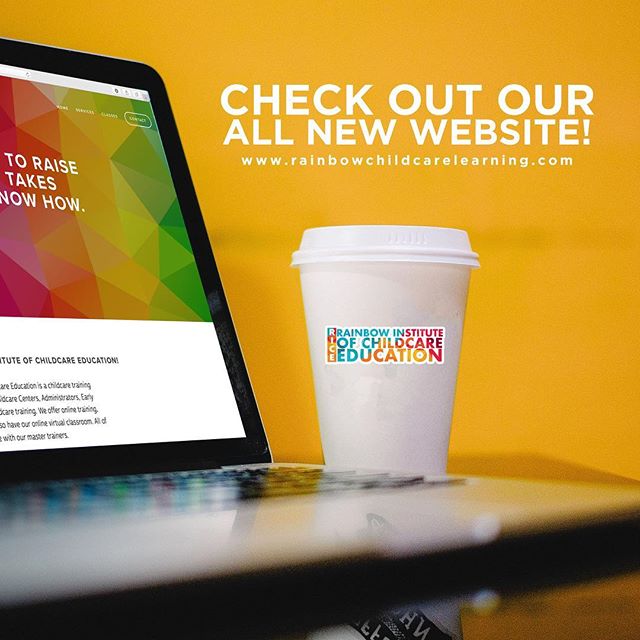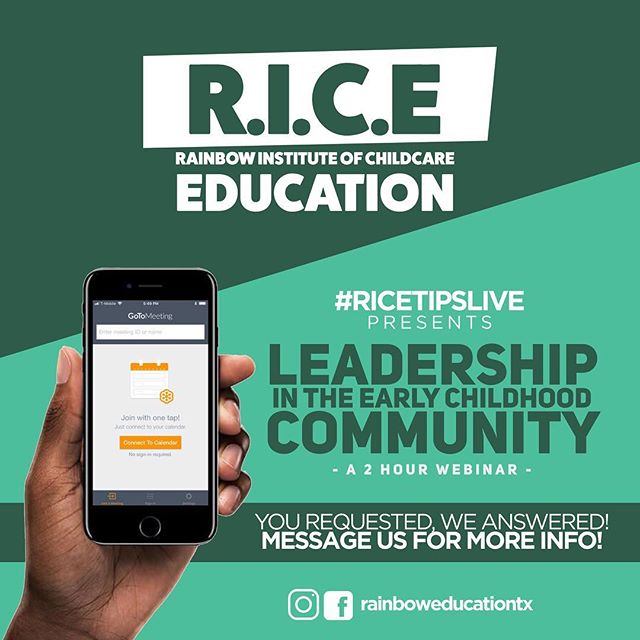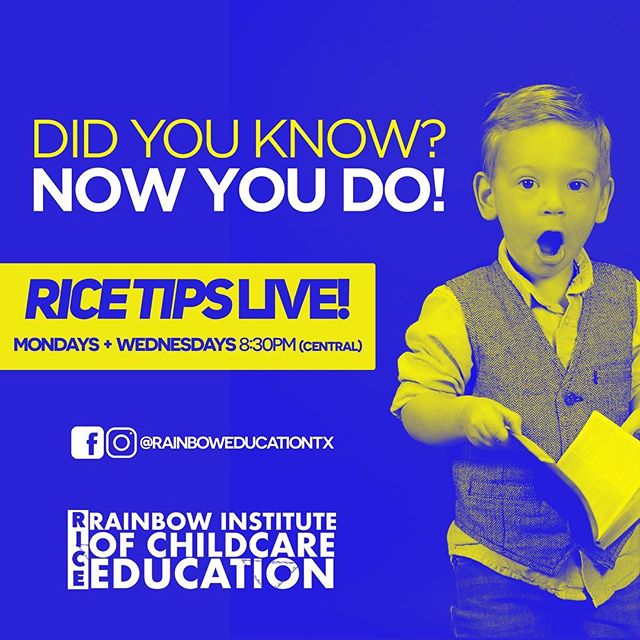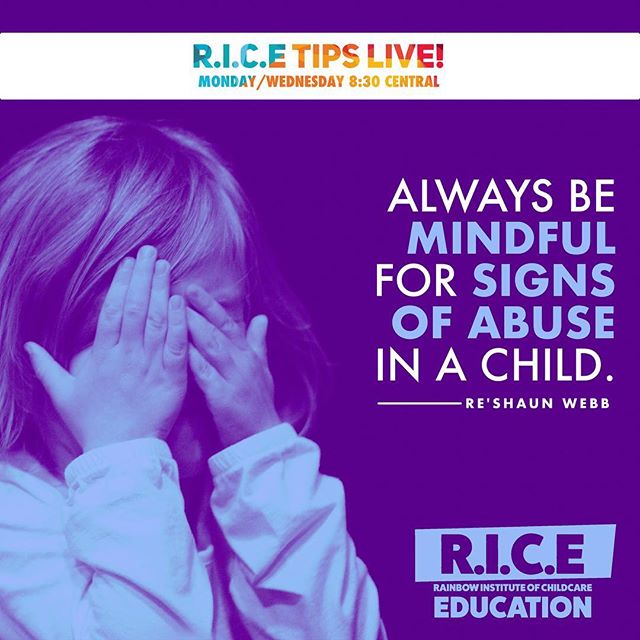 How did R.I.C.E get started?
Back in 2011, the owner was working at a daycare center that was in a bit of a pickle. As the Director, Ms. Webb was hired to get this center off probation. As apart of her hiring assignment, she had to do weekly staff meetings to help encourage and correct the deficiencies of the Director before her. Ms. Webb started developing her own training modules that she used to instruct her staff members. She was able to establish team building, team work, behavior management techniques for the children, health and safety practices and above all else, maintaining and perfecting supervision. January 2012, Rainbow Institute of Childcare Education was born. Since it's conception in 2012, Rainbow Institute of Childcare Education has been training with a lot of organization through San Antonio and Texas.
R.I.C.E TIPS LIVE
This is a live segment on Facebook where we discuss Early Childhood Practices as it relates to the children and parents of today.